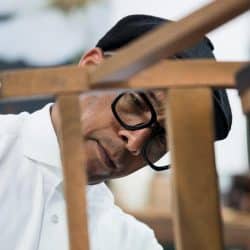 About Jay
A modern furniture restorer and eco designer devoted to sustainability, social enterprise and inclusion.

Best known for being an award winning presenter on TV, where his enthusiasm for reinvention and love for life shine through on many programmes, most notably The Repair Shop.

In addition to presenting, Jay spends time working on furniture projects for commercial and individual clients, running workshops and motivating disadvantaged people in the community.

The event will reflect Jay's principles of great design, education, and restoration; ensuring the future proofing of the craft sector.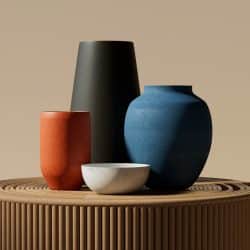 The Event
Set to take place during London Craft Week 2024, this three-day, free to attend live event will host the very best of arts, crafts, and design from all corners of the craft sector and will celebrate niche craftmanship that is in danger of being lost to time.

With a strong focus on British craftsmanship, the exhibition hopes to generate business for crafts people whose skills are little known and attract the next generation of crafts people to future proof some of the world's oldest practices.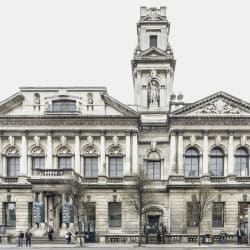 The Location
Held in the beautiful and iconic Shoreditch Town Hall the event will celebrate the very best designers and makers from the UK and overseas in four very distinct exhibitions. This will be a free to attend show and will be packed full of the best the sector has to offer as well as incredible content and valuable networking opportunities.